Consulting and Task Force Services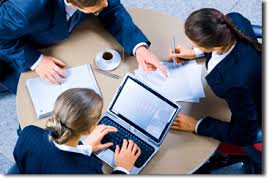 Accounting Assistance and Evaluation of Processes
Experience in all phases of property accounting, account reconciliations, forecasting, budgeting, cash flow, capital project accounting, and best practices.
Cost Control
Evaluate expenses, labor controls, and consumable costs to determine where efficiency can be found and develop strategies for implementation.
Short or Long Term Oversight of Property Operation.
Whether you need long term oversight of a property, or just a helping hand for a special event, our team is here to assist.
Operational and Financial Audits
We look for opportunities to improve performance, whether operational or financial.
I.T. Consulting
Network performance, oversight of systems and preventative maintenance of equipment.
Due Diligence of Electronics and Hardware
Considering network or hardware upgrades?  Let our team assist in the selection and implementation!
Contact Inn-telligent Systems for more information and let us show you the benefits.