Click here for Information pdf
    Software designed by Hotel People for Hotel People.
"inn-360™" was designed to be user friendly and intuitive.  This cutting edge interface is the same no matter what your flavor of communication is.  From a tablet to a PC, a Smart Phone to Wrist ware; it is all the same easy efficient interface.   Learn it once and that's it.
What really sets "inn-360™" apart is our "free flow" search.  It allows you to search by any term across all sections without difficult search query language commands.  Just type in the word(s) you are looking for and instantly the record meeting that criteria is displayed.  For example, if you want a list of all HVAC calls from January through April from rooms on the 4th floor; No problem! With just a few clicks "inn-360™" will display your data to be printed or exported.  Working in the hotel industry for over 3o years has given us the opportunity to zero in on what hotels really need and what just gets in the way of work.  "inn-360™" has been designed with the hotel in mind.  This easy to use tool is not a piece of bloated software, it is the way of the future.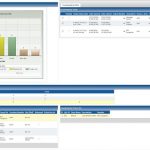 ---
Some of the Features:  
Free form searching.  Search all or specific multi-conditional searches
Spread sheet Import / Export
Customizable Check Lists
Customizable Room Inspections
Customizable Inspection Questionnaires
PDF generation
Send work orders to employees via text or email.
Work orders generated from Phone, Tablet, PC on the fly.
Have you ever been in a room and saw something that needed repair?  The "old school" way was to write it down and open a ticket when you get back to your office.  That is if you didn't forget or get it confused with other rooms that also had issues. With "inn-360™" you can instantly open work orders right from the room on your phone!  Just think of the time this would save. There is less room for error, increased productivity which all equates to cost savings.
---
"Click titles for more details"
Guest Requests Dispatched to Servicing Agent
Shuttle Logs and Maintenance
Laundry Valet
Valet Parking
Guest Package Management
Luggage Management
Dashboard
Guest Follow up
Maintenance Requests
Customizable Room Inspections  (graded scores pass/fail)
Lost and Found
Product inventory
Work Orders
Reports and Charts
Dashboard
Equipment Maintenance
Work Orders
Room PM
Work Order
Call Type Trending
Room Call Trending
Shuttle Maintenance
Dashboard
Vendor List
Last 24
Room History Master
Employee History Master
Dashboard
Past 7 and 30 day Snapshot
Room  Inspection Failures by cleaning Employee
Room  Inspection Failures by inspecting Supervisor
Contract and Permit tracking.  View-able contracts/permits within the record.
Parking Permits
Key Log (with E-signatures)
Security Call Log (with photos)
Dashboard
Vendor List
Shipping and Receiving
Track (in house) inbound and Outbound packages
Contact Inn-telligent Systems for more information and let us show you the benefits.